Clutch Highlights Canary Software Among Vietnam's Top Software Developers for 2021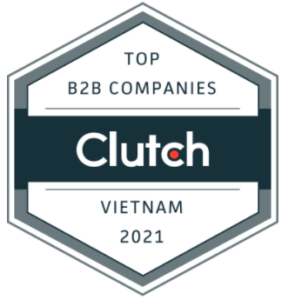 At Canary Software, we've been able to deliver more than 100 successful projects with our 12 years of experience in the web and mobile app development industry. We keep improving our skills and technical expertise day in, day out. Our team is made up of more than 15 professional developers and throughout the years, we've amassed more than 20 clients.
In light of this, we are thrilled to announce that you can find us on Clutch as one of the top software developers in Vietnam for 2021. For additional context, Clutch is hugely respected within the B2B space for connecting small, mid-market, and enterprise businesses with service providers that fit their needs.
Clutch is the leading ratings and reviews platform for IT, marketing, and business service providers. Throughout the year, Clutch highlights its highest-ranking firms across industries and locations.
The Clutch Leader Awards recognize companies' commitment to building their expertise, providing stellar customer service, and producing high-quality results for clients. We work hard to deliver the absolute best products and working experience to our clients, and we're thrilled that this hard work has paid off.
"We appreciate the review from Clutch as we know our clients are giving feedback about us from there." – CEO, Canary Software
We couldn't have won this award without our amazing clients. We are truly thankful for your continued support and trust and we are especially grateful to those who took the time to leave us a review on our Clutch profile. Here's what they had to say about working with us:
"Their team responded to our needs quickly, and always answered our questions with solutions." – Atanas Kodinov, Project Manager, Agency Hype
"They're good to work with. They're fair and they stand behind their work. If they mess something up, they always make it right. They're definitely a good company to work with." – CEO, Solar Verified
Do you have a software project in mind? Send us a message today and we can start talking about how we can help advance your business.