Who Are These Canary Birds?
We believe we are the stacks that we great at.  And our stacks are all about Symfony, WordPress & React:
We live with CentOS, MacOS, Ubuntu but still there's one last Windows ninja in our office.
Apache, MariaDB, PHP (Or Nginx, and MySql) is a must.
Sometimes we use MongoDB, or Solr as needed.
Symfony, Magento of course. And Laravel, Zend, Drupal, Joomla, WordPress…
HTML5, CSS3, LESS, Sass, jQuery, AngularJS, Underscore.JS, Bootstrap…
And we love Composer, Git (github, bitbucket). They ease our lives, really.
We also used Docker, and familiar with Amazon EC2, S3.
We have been working with a lot of third party APIs, and we created API for our own applications.
We communicate using Email, Skype, Hipchat, Slack or whatever tool that can send text or voice. We're good at using English, to chat, to call, especially to sing.
PHP DEVELOPERS (Symfony, Laravel, Magento, WordPress)

60%

JAVA DEVELOPERS (Spring, Struts, Hibernate)

40%

.NET DEVELOPERS (ASP.NET, .NET CORE, MVC)

35%

MOBILE APP DEVELOPER (ReactNative)

35%

FRONTEND DEVELOPERS (React, Vue)

50%

LEARNT NEW THING OVER THE LAST 3 MONTHS

100%

If you search for PHP development companies in Vietnam on Clutch, you can easily find us, between the best reviewed companies
The website Canary Software developed received positive feedback from users for its ease of use and smooth functionality. Friendly and supportive, their team was always ready to help on a moment's notice

We are Top Rated agency on Upwork with 96% Satisfaction Rate from dozens of clients all over the world: USA, Europe, Australia…
Chien can do good Laravel development according to clear specifications.
Chinh delivered a very good quality work on our symfony api project. I highly recommand Chinh and I wish to work with him for a long time.
I had the chance to execute several projects with Canary during last year. It was a real pleasure for me working with those very friendly and customer-oriented guys, who were always there to support me with any need which i had. If you need a good WP Site, Canary is definitely a great choice for you!
Pleasure to work with your team. Great PHP/Symfony developers, good communication, highly recommended.
Raising Talents
We keep improving our skills and technical expertise day in, day out.
And the Most Valuable Developers will be honored. Here, we are so proud to show you our Hall of Fame.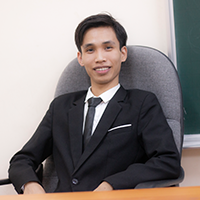 Although look quite young but Toan has a lot of knowledge about Symfony, Laravel. He is a biggest fan of beer, take photograph.
Contact Us
Now you know where to find the ninjas!